When shifting your company's operations from one location to another, it's important to have everything accounted for. This includes the company car and any other vehicles you may need to set up operations quickly. We are the perfect people to get your company vehicles to your new location so you can get back up and running as soon as possible. We can carry any size and any type of vehicle you throw at us. Whether they're cars, vans, buses, or even boats, no job is too big or unusual for us to handle. Do your corporate relocation with us, and you'll see how easily we beat the competition with deals you simply can't resist.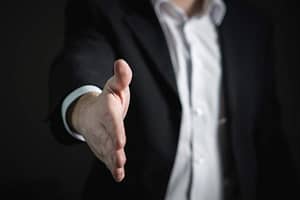 Whether you are moving your business or opening a new branch in another state, we can handle your vehicle shipping for you. We have helped many of our loyal business partners with their moving processes and are known in the industry for our high standards.
Let our professional staff handle the stress of transporting your cars. We can ship RVs, SUVs, boats, ATVs, buses, trolleys, trucks, limousines, or any type of vehicle you can think of. Just call our agents, and they will arrange it for you in a heartbeat!
We will pick up vehicles from your current location and deliver them to your new office in a different city or state. All our years of hard work have made us a great team that will help make your corporate relocation smooth. When you work with a car shipping company like ours, you can expect the best results!
Expedited Business Relocation
We all know one thing: time is money. Corporate relocation takes time, but it's urgent for business owners to get back to doing what they do best. And that is not a problem for Minneapolis Auto Transportation! We know that you need to keep your business running, and you don't want to waste time waiting for a corporate car to travel across the country. So we'll provide our expedited auto shipping service for those of you who need your vehicles in an instant. We will do all we can to help you move your vehicles by your desired date. And if you have any concerns, you can always contact us, and we'll accommodate your needs!
Vehicle Shipping and Corporate Relocation Services
We provide world-class corporate relocation services for all types of vehicles. And our door-to-door delivery will make your move as simple as it can be. We can also provide you with insurance for all the vehicles we ship. If during the relocation any of your vehicles sustains any damage, you won't have to worry. You are fully covered!
If, after auto transport, you notice any damage to your car (though the chances of that are small), just contact one of our agents and let us know. We want to do your job correctly, and we take pride in what we do, so we will take care of anything that happens to your vehicle. Your vehicle will be totally covered by our insurance and fixed up in no time.