Welcome!
With over twelve years of experience in the business, Minneapolis Auto Transport is the most trusted car shipping company in the Minneapolis area! Our amazing drivers will deliver your vehicle anywhere in the United States, including Alaska, Hawaii, and Puerto Rico! Whether you're looking for open, enclosed, or any of our other car transport options, our live agents will be with you every step of the way to answer any questions you may have. We're the best in the business, and we'd love to show you exactly how good we are. Give us a call or submit an online request for a FREE quote for the lowest price on auto transport in the Midwest. We guarantee you'll be amazed with our competitive prices and professional service!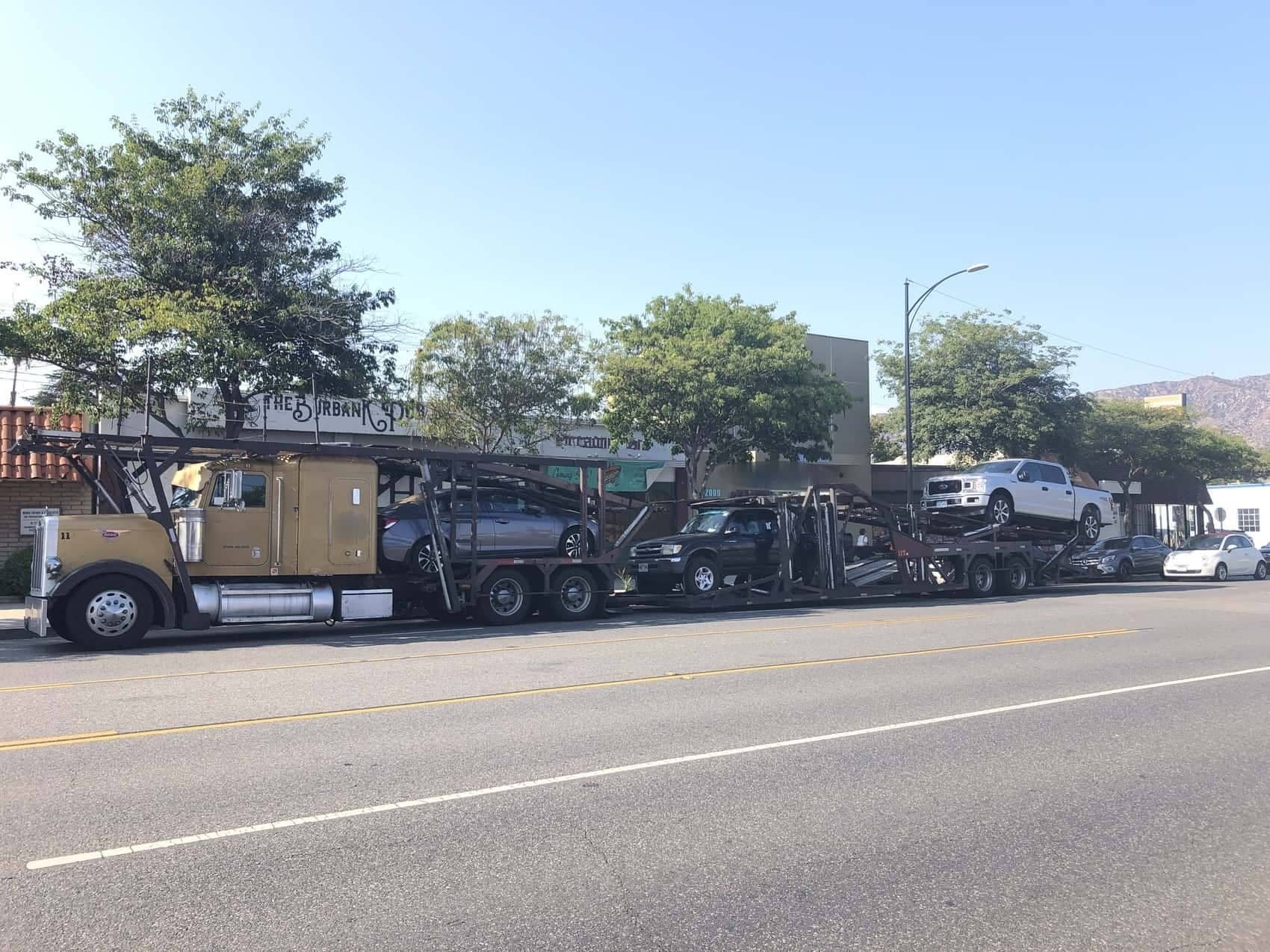 Experience
Since 2006, our family business has been operating with one goal in mind: to provide excellent service at unbeatable prices. We have since grown to partner with professionals in the industry and ship vehicles of all kinds throughout this marvelous nation. So, bringing our A-game to Minneapolis is just about as easy as it can be. We've bounced back from every complication along the way with no sweat and no worries. Just ask, and we shall deliver the best car shipping in Minneapolis!
Knowledge
Minneapolis Auto Transport was started by truckers to make car shipping efficient and fast. From our truck drivers to our call center to our management and web developers, everyone at Minneapolis Auto Transport operates with a high level of understanding in order to make our shipments satisfactory. That's because we're receptive, honest, and don't settle for just "kind ofs." When it comes to shipping your vehicle safely, we know everything you need to know. Test us and see!
Solutions
No other car shipping company works harder to have your needs met than Minneapolis Auto Transport. We've always got a backup plan for any sort of unexpected situation that may arise during transport. It's all thanks to our being prepared at a moment's notice to address the needs of our customers for the good of their vehicles that we are the best in the business at what we do. Other companies may have an idea of what to do to make a wrong turn right. But our team knows how to make a point of giving you the best service money can buy. Just watch as our trusted staff turns any scenario into an opportunity to show off our finest work!
Results
We live to satisfy. That's what working for the people is all about. Which is why we invite you to tell all your friends about us! We'd love for you to leave us a review and ask us any questions about the end results of our labor as well. Like your car, you deserve our attention, appreciation, and care throughout this experience. And we certainly would love to ship more vehicles for you again in the future. So don't be shy. Tell us how we did! We'll be happy to receive your feedback and apply any worthwhile suggestions to our operations. Just know that your feedback invigorates and motivates us to keep exceeding your expectations.
Commercial Services
We Are Experts When It Comes To Auto Transportation!
When you're looking to exchange cars between your car dealership and another, no service is better than our dealer auto transport. We make the swap quick and easy so that you can operate as usual while keeping your customers interested. Because when your business is our business, nothing is more important than securing the sale of new or used vehicles to plenty of happy car owners. As always, we're able to deliver your new inventory with discretion, speed, and a professional attitude. We'll make you want to come back to us again and again!
When moving your business operations from one location to another, it's important to have everything accounted for. This includes the company car. If you need to bring it along for the ride, then you'll save the most money by calling on us to do the job. We can carry any size and any type of vehicle you need, whether they're cars, vans, buses, or even boats. No job is too big or unusual for us to handle. Relocate with us, and you'll see how we beat the competition with deals and service you simply can't find anywhere else.
"Going once, twice, sold!" Should you get so lucky as to win a car at a car auction, you can rest assured that our team will do everything we can to keep the good times rolling with our auction auto transport. We work so efficiently that even if it's just days after your big win, your latest art piece can join your home collection looking as spotless as the day you outbid everybody else trying to get their hands on it. With us, you can rest assured that your latest win will cross the country with speed and care from our team.
There's no doubt about it: We love our troops! That's why we offer tailor-made shipping for every branch of the military, no matter how huge the cargo is. Minneapolis Auto Transport will ship your heavy-duty gear wherever you need it. And all military personnel receive a 10% discount on their orders! It's the least we can do to thank you for protecting our country. Plus, we can only imagine how nice it'll be for you to take a break and let us handle the heavy stuff. Tanks, helicopters, Humvees—you name it, we'll take it.
If you're dealing with matters of national security, your best bet is to roll with our comprehensive and discreet service. While we don't offer a full assembly of bodyguards, our auto shipping is reliable and thorough enough for the President himself to sign off on it. We ship your vehicles with urgency and caution, so that any official decisions you need to make can be done so with ease. Choose us, and you'll find it impossible not to trust in our all-American approach to getting your vehicles where they need to be.
Let's say you need to move a whole bunch of sedans, vans, and SUVs all at once. Who do you call? If you've got more than one automobile on your hands, then we're the best option to bring the family back together. We love handling full loads because it makes it easier for us to pick up and unload all the vehicles in central locations. That saves our drivers time and money while ensuring that there are checks along the way to make sure we're doing our best. We'll be happy to work with any number of vehicles in a timely manner.